You are about to embark on one of life's greatest adventures: marriage. Marriage has the potential to either make your life heaven or hell, so let's make sure you're heaven-bound. Becoming One prepares you both to create a marriage filled with friendship, passion, security and peace. Not only will you both benefit from understanding the attitudes, words and behaviors that build strong healthy marriages, but your children will grow up in a secure home where everyone is treated with love and respect.
For decades as an educator, I watched the devastation children experienced when their parents divorced. Having witnessed the children suffer from divorce, I knew I was called to pass on my own marriage skills. By participating in this course, you are preparing your family for a lifetime of happiness. May God bless you both.
Sandra Lynn Borchardt
Founder and President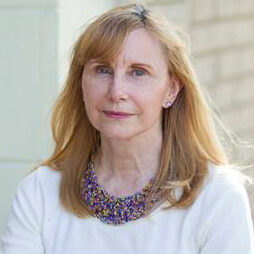 OUR GOAL:
The goal of marriage designers international is to prepare couples quickly and effectively for a successful marriage. In a relaxed enjoyable afternoon you we will learn the most useful communication and problem solving skills needed to create a loving relationship.
THE BENEFITS OF MARRIAGE PREPARATION:
The benefits of marriage preparation are critical to in successful marriage. The benefits are immediate and continue throughout your lifetime together.  Can you imagine not planning for preparing for your vacation trip?    What kind of disaster would your wedding day being without preparation and planning. Yet, so many people just begin marriage life and hope for the best without any preparation at all. How much more important is learning how to create a loving relationship by designing your marriage with a shared vision you both can enjoy for a lifetime.
THE BOOK:
"The DO'S & DON'TS of Marriage" written by Sandra Borchardt includes the core information taught in the BECOMING ONE Program. The essential information is presented in videos and activities preparing you for a successful marriage.  At a one day Marriage Design Events the book's information is presented in short film clips and interactive activities that walk you through the marriage design process step by step.
ABOUT US:
Marriage Designer International mission is to prepare couples who are engaged or newly married with effective relationship and communication skills. Skills are taught using lighthearted short films.  Our surveys are designed to reveal your marriage expectations to yourself and your love. Finally they are used to design your marriage creating a shared vision for your life together.
SANDRA BORCHARDT
I grew up in a home with parents who not only had an amazing love story, but the skills and attitudes to make it grow stronger throughout the years. My mother's parents had a love story was like a fairy tale. As a child I didn't understand how exceptional their respectful and loving behaviors and attitudes were. I thought everyone had grandparents and parents who loved so selflessly. My mother and later I learned how to love by watching our parents. How they spoke to each other with respect and looked for ways to show their love. My dad was a fun-loving, hard-working, brilliant man who quickly observed and understood the value of learning my grandparent's successful marriage secrets. He added his loving touches to the art of compromise creating a warm, loving marriage.  Whether you had the same experience or a difficult childhood I want to give young couples everywhere the step-by-step guide to happy loving marriages. I will reveal these family marriage secrets plus all the communication information and techniques I have learned and used successfully throughout my professional and personal life. I have used my educational training to lay out clearly each essential piece of the marriage puzzle. I have a Bachelor degree in education from the University of Wisconsin. Dale and I married in 1971. I taught in the Madison public schools and 1971 until 1974. I trained and taught as a Montessori directress from 1974 to 1983.  In 1976 I founded the Glenview Montessori School and taught there until 1983. In 1986 I founded and taught at Creative Child Learning Center, from 1986 to 1998. We then moved to Texas and I concentrated on watercolor painting and my grandchildren. In 2009 I decided to write "The DO'S & DON'TS of Marriage" a practical step-by-step book on achieving a happy, loving marriage. This is the most rewarding of all my accomplishments to help thousands of couples achieve strong, happy families. So children can grow up like I did secure and in loving families.
I have an amazing husband Dale we've been married for 42 years. We have two children, and two grandchildren who are the light of our lives.  Dale and I have grown more in love with each other every year and treasure our life together.
We created Marriage Designer to assist couples to prepare for lifelong rewarding marriages.